Let's say you've just picked up a sweet new electric bike and can't wait to get it out on the road. But there are a few important questions to ask, one important that comes to mind – "Do electric bikes need insurance?"
Generally speaking, the short answer falls under the "no, but" category. The vast majority of states do not require you to be insured when operating an electric bike. You don't even need a license to operate one, though there are states that dictate that anyone under the age of 16 is not allowed to operate one. There are definitely other things to keep in mind when you purchase an e-bike for your own pleasure.
E-bike Insurance for Peace of Mind
E-bike insurance is mostly for your own peace of mind. These are not inexpensive vehicles; some electric bikes can run in the range of $10,000 to $15,000 with all the bells and whistles. That's akin to buying a motorcycle or midrange vehicle.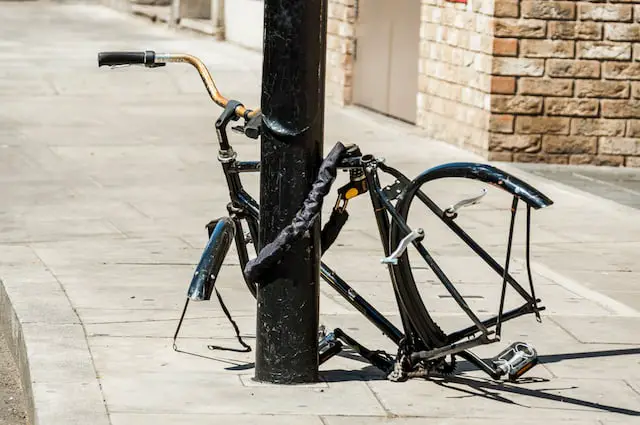 The fact of the matter is that most auto insurance companies don't even offer e-bike insurance. This is because, as mentioned at the beginning of the section, they do not need to be registered and riders don't even need to be licensed to operate one
How do you get insurance for your e-bike?
This leaves the next question in the process: how does one insure their e-bike? Surely you would want some sort of protection against things such as damage or theft, especially given the investment made into the electric bike itself.
This can sometimes be done through homeowner or renter's insurance for basic coverage. Even then, you may have a difficult time finding an insurance company to cover it. It can vary greatly from company to company and requires a more detailed inquiry with your current provider.
Before purchasing your e-bike, take the proper steps to talk to your home or renter's insurance first. Not every insurance company is the same and some may offer coverage while others do not. The last thing you want to do is make an expensive e-bike purchase only to find out that you cannot protect it against theft or damage.
In any event, it is not required that you have e-bike insurance before operating it and that much is clear across all 50 states. The rest of the rules and regulations can get quite dicey, so let's get into the other things that you want to consider.
Alternatives to Home or Renter's Insurance
The good news is that there are dedicated e-bike insurance companies out there and insuring your bike won't cost an arm and a leg. There are three main companies in the US, on the market today, and you can generally get a policy for your e-bike for as low as $80 – 100 per year. This basic amount will increase based on the value of your bike and other coverage options are included.
Some Companies Providing Ebike Insurance
Coverage with these companies is generally possible for bikes with pedal-assist electric bikes under 750 watts power (US / Canada). Power restrictions are generally much less at 250 watts in the UK and the rest of Europe.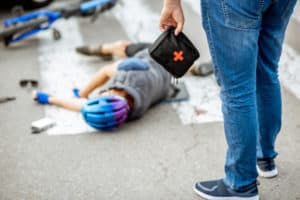 Types Of Insurance Coverage For Your Ebike:
One key type of coverage that you should consider is liability coverage. This is to ensure that you are covered from third-party damages in the event of an accident; without the right coverage, you could be left holding the bag when it comes to paying for any damages to your bike or other property. Discuss with your insurance agent first before deciding on a policy.
Other types of coverage that can be included on an Electric Bike policy.
Damage to property – your electric bike or other's property
Loss or Theft
Damage to Accessories or Spare parts
Liability
Uninsured motorist
Medical Coverage
Note: some companies won't insure conversion kits installed by the owner. If the conversion kit was installed professionally, this is more accepted for coverage. Your insurance agent will likely ask these types of questions when you're looking at coverage. It's something to consider that might limit your choice of insurer depending on your circumstances.
Other Things to Consider
States all have different definitions behind what a motorized vehicle is. For instance, the state of Washington defines an electric-assisted bicycle as one that has two or three wheels, is capable of being fully operated by human power, and uses an electric motor that can provide no more than 1,000 watts and a top speed of 20 mph on flat surfaces when using the motor.
Why is this important? Again, according to the state of Washington, this makes it okay to ride your electric bike anywhere that you can ride a regular bike. The only exception to this is the sidewalk. But again, that's the state law. There are local jurisdictions to take into account that can place additional limits on where those electric bikes can be ridden.
This is in stark contrast to gas-powered vehicles. Once a bike gets a gas-powered motor attached to it, then a whole other list of laws would apply. Electric bikes generally fly under the radar and don't require such stringency, but it does come down to your local jurisdiction. The process as a whole can be confusing and frustrating, especially if you are new to the e-bike world.
Are Electric Bikes Considered Motorized Vehicles?
This can get a bit confusing to understand. Generally speaking, e-bikes are not motor vehicles in the eyes of most US states. They can, however, still be considered motorized vehicles under your local laws. Makes things easier, doesn't it?
Check with your city's local laws to find out whether or not they recognize electric bikes as motorized vehicles. If they do, your municipality will have its own unique set of laws and ordinances to follow regarding that motorized vehicle.
A good resource for navigating these questions and issues is your local bike shop (that also sells e-bikes of course). They'll be familiar with your local laws and regulations and be sure to set you up with the right gear if you need it.
The same principle as needing insurance can be applied here. There are different rules and regulations that may still need to be followed even if your local municipality considers electric bikes to be a motorized vehicle.
Educate yourself on the local rules and regulations to save yourself some serious hassle down the line.
What Are Some E-Bike Laws to Be Aware of?
This is more of a generalization because of the differences from state to state and municipality to municipality. Generally speaking, most states do not require the use of a license to operate and some don't even have a minimum age required for operation.
Having said that, however, there are a few states that require licensing and will even specify the class designation of that license. As it stands, 32 of the 50 states require no licensing at all. Even in a couple of those states, there is some grey area on the subject because some of those states don't view electric bikes as a "motor-driven cycle."
Also, the general minimum age for operation is between 14 and 16. There are class specifications in some states, but it is a safe rule of thumb to assume that if you are at least 17 years old, you can operate an e-bike in most states.
If the whole process wasn't confusing enough, each state has a maximum power when it comes to motor or engine size that is permitted for e-bikes. Even then, your local jurisdiction may have yet another standard for definition.
There are also helmet rules to be aware of in some states. In exactly half of the states, there are either no defined or no required rules when it comes to wearing a helmet while operating or riding an e-bike. In the other 25 states, it typically comes down to age (usually anyone 16 or under has to wear one) though there are a few states that are class-dependent.
It cannot be stressed enough that the laws and regulations for e-bike ownership and operation are very much dependent on the state that you reside in. Before making a purchase of an e-bike, be certain to check into your local jurisdiction's rules and regulations on the matter.
Owning and operating one is legal everywhere, but there are specific rules on just where it can be operated and by whom. Without clarification, you could be setting yourself up for a fine that could be avoided otherwise.